Standard
IEC 60884-1 2013 clause 14.2
Application
This device is use to test the mechanical strength of pins of portable accessories.
Test Sample
Non-solid pins
Feature
Apply a 100N force as per standard requirements with standard requirements.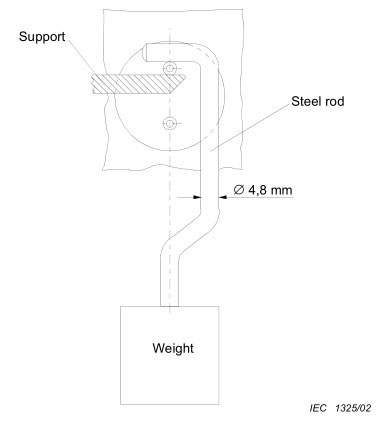 Parameters
1. Steel rod: Φ4.8mm
2. Weight: 100N
3. Manual rotation of the wheel, increasing pin bearing pressure for 1min.